The economy seems to be recovering from more than a year of pandemic and stay-at-home orders. And it's time for community financial institutions to evaluate their marketing efforts in a new light.
Interest rate margins are still slim enough to fit into skinny jeans, and that situation won't reverse overnight. However, there is a risk that institutions will have to cut expenses so steeply that they end up missing out on the very consumers they need for healthy, sustainable growth.
By reducing marketing efforts, institutions have reduced their visibility to consumers, and by focusing heavily on borrowers, they risk alienating the type of account holders who are likely to open a deposit account first, and then pursue a lending relationship soon after.
Not all deposits are created equal.
"Deposits" shouldn't be a dirty word. Especially if you understand that certain checking accounts can generate more loan dollars than they do deposit dollars.
It's OK, we understand the idea of spending your slender marketing budget on deposits you don't want sounds crazy. But that's where you can take advantage of the current mood ("no more deposits") and zig when others zag.
For example, here's some data1 we've seen from our own clients who marketed Kasasa's reward checking:
Reward checking account holders are more than 1.5x more likely to adopt a loan in their first year

They also bring in 68% more loans. In some cases they bring in $2 in loans for every $1 in deposits
And advertising a reward checking account is a proven way to get consumers' attention and persuade them to establish a relationship with your financial institution.
Now is the perfect time to ramp up your marketing.
In general, it's a good idea to keep your marketing active, even during uncertain times. Putting it on hold could cause you to lose the momentum and awareness you've spent valuable time and dollars creating.
So far in 2021, average digital media consumption for U.S. adults is 7 hours and 57 minutes per day. That translates into a LOT of advertising inventory, and opportunity to reach consumers where they are.
Add into the mix that consumers are actively switching bank accounts and the need to stay top of mind is greater than ever:
25% of checking account holders switched banks during the pandemic.1 

51.7% are somewhat/very likely to switch to a bank that better met their priorities.2  
The rest of the year's marketing space will be more competitive than ever.
Nearly two-thirds (or 65%) of The CMO Council members expect to increase marketing spend in 2021 and make up for lost sales in 20203 which means that there is a first mover advantage. The pandemic caused many businesses to pull back and increased digital media consumption freeing up inventory and creating a more equal playing field for community financial institutions to compete with the mega banks. Now the most growth-minded businesses are expanding their marketing efforts.
In order to make the most of this opportunity it's a good idea to engage in programmatic advertising. Programmatic advertising is a method of automatically buying and optimizing digital campaigns in real time (as opposed to the conventional method of buying direct from publishers and suppliers). This approach allows marketers to efficiently and precisely target their audience — resulting in higher quality audiences. The combination of technology and better ad-buying brings cost benefits and improved scale to small businesses, such as community financial institutions.
Break through this year's ad noise with these tips from Kasasa marketing experts.
1. Target the right audience.
Getting more account holders is good. Getting more engaged account holders who will generate stable income for your institution for years to come is better (especially when they can bring in $2 in loans for every $1 in deposits). Consumer segmentation can help you identify and target the people you'd most like to attract.
For example, when designing campaigns for our clients, Kasasa targets account holder profiles based on interest and behavioral attributes from consumer studies to target the right consumers, who are also the most likely to convert.
2. Finetune your channel mix.
Multi-channel, seasonally tailored marketing performs 58% better than digital-only campaigns for the financial services industry. To market successfully, you must be on the right channels for your goals and desired audience. Digital display, streaming audio, social media, and email are all effective digital channels that meet consumers where they spend the bulk of their time — online.
Direct mail, physical collateral sent directly to consumers' mailboxes, is one of the longest-standing and most reliable forms of marketing, especially when generating brand awareness.
Paid search can help you capitalize on the search traffic created by these digital channels or direct mail by making sure your institution appears at the top of Google search pages for terms like "reward checking account."
3. Use relatable creative.
Incorporating the seasons into your ads offers a great opportunity to create an emotional connection with consumers. Make sure you tailor the imagery and messaging in your collateral to match the specific season.
Below are some examples of collateral for spring, end of summer/back to school, Halloween, Thanksgiving, winter holidays, and New Year's: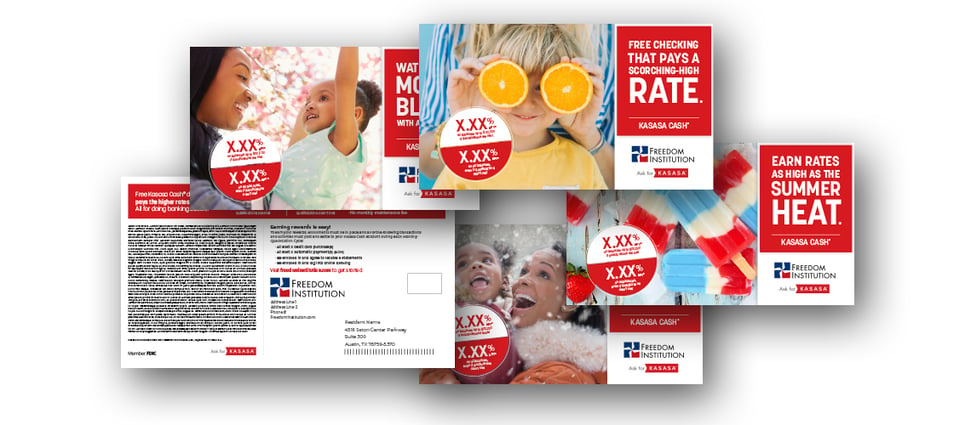 Futureproof your institution by investing in your seasonal marketing now.
2021 is shaping up to be a pivotal time for many institutions. Will you be able to attract the right consumers — and more of them? Consumers who will generate more loan volume and non-interest income for your institution and offset margin compression to set you up for future success? And those ad spaces are being taken up fast. So if you're executing a seasonal campaign, it's a smart idea to start planning it sooner rather than later.
Sources:
1 Kasasa Analytics.
2 Ascent Research
3 The Harris Poll on behalf of Ad Age, February 23-25, 2021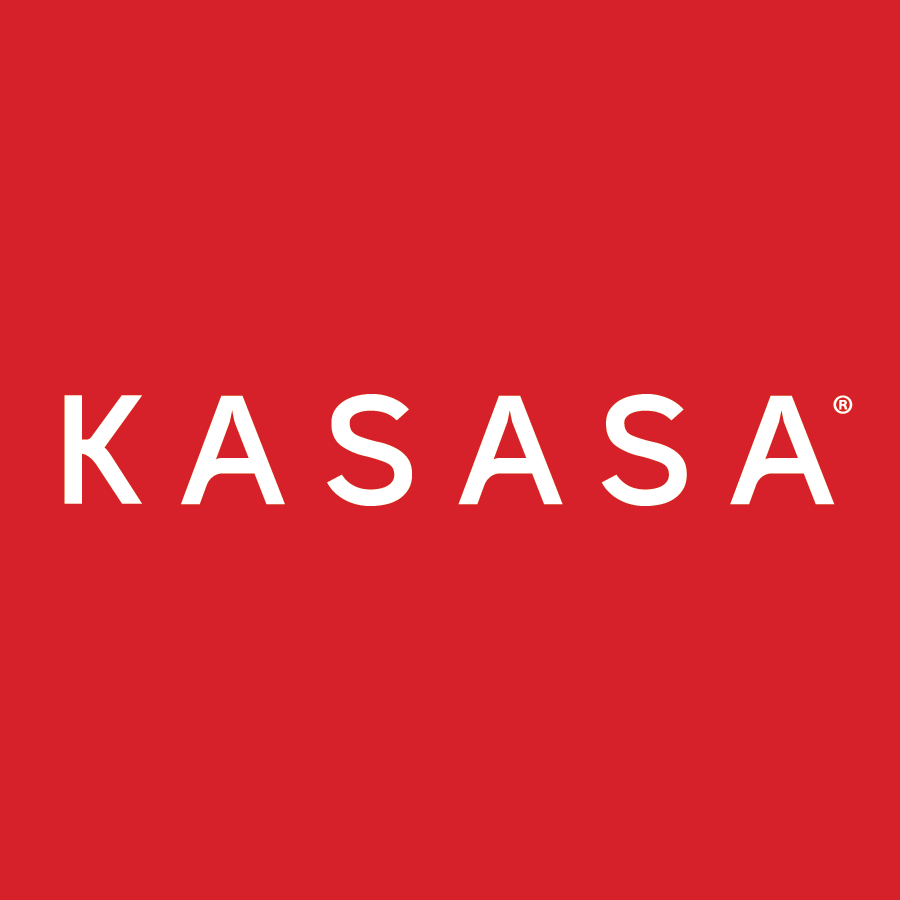 Kasasa
Kasasa® is an award-winning financial technology and marketing services company that provides reward checking accounts consumers love, the first ever loan with Take-Backs™, relationship-powered referral programs, and ongoing expert consultation to community financial institutions. Together we can Take Back Banking™. For more information, visit www.kasasa.com or Twitter, Facebook, or LinkedIn.