An epic funding gap is creating major challenges across the industry. In the last 20 years as the industry cost of funds (COF) has risen and fallen, the 1-year CD rate has moved in lockstep with the industry COF. However, that is not happening today, and the industry COF and average CD rate have never been further apart.  
This urgent need for liquidity and the fierce competition for it have many in the industry using traditional funding sources like CDs in search of the needed deposits. However, to compete in this funding gap, finding ways to reduce the costs of deposits is crucial. Using high-yield CDs is only increasing those costs — and they come with other pitfalls such as hidden costs and risks.
Today's situation calls for a smarter, proven solution.
To survive this unprecedented funding crisis, institutions can't just attract any kind of deposits. What they need most right now are low-cost core deposits. Checking accounts can fill that need and offer a number of advantages that allow institutions to make the most of incoming funds.
5 ways to make the most of incoming funds:
Grow core deposits

Create stickier relationships 

Reduce reliance on expensive CDs  

Leverage a built-in COF discount

Navigate market volatility




1. Grow core deposits
High-yield checking accounts typically promote some of the highest deposit rates available to consumers. In the current rate environment, the products appear to pay premium rates — making them very attractive to consumers seeking higher returns as consumer confidence recovers. They're also priced further out on the yield curve enticing consumers to move their existing checking accounts (along with their non-interest income and longevity) and consolidate their long-term CDs.
Kasasa partner institutions saw 3.26% overall deposit growth.1
2. Create stickier relationships
The ideal consumer is one that is actively engaged and wants to stay with you rather than jump to another institution for a shiny rate. CDs can lock a consumer in for two years, but because they are rate-sensitive, they're also likely to leave after those two years in search of a better rate. Checking account holders tend to be less rate-sensitive and stay longer after they make the switch .
High-yield checking accounts make a significant difference as they incentivize the behaviors that can lead to more loyal primary financial institution relationships and create additional income opportunities:
63% more monthly debit card transactions

38% more monthly ACH transactions
Kasasa partner institutions saw 93% retention in deposits.1
3. Reduce reliance on expensive CDs
Traditionally, CDs have been a go-to solution for rising rate environments. But with today's epic funding gap crisis, relying on timed deposits brings hidden costs and risk, including astronomical marginal interest rate expenses. Paying extraordinarily high yields while creating rate-sensitive consumers only leads to reduced NIM and sinking ROAs.
Kasasa partner institutions are 1/3 less reliant on hot CD money.1
4. Leverage built-in COF discount
To demonstrate how high-yield checking has a significantly lower annual expense, let's look at a cost comparison between a 4.5% CD rate and a 5% high-yield checking account with a $10M deposit goal. A 4.5% rate on a two-year CD gives you an annual cost of $450K.
While the CD's COF stays at 4.5%, the high-yield checking account's COF drops significantly because not all account holders qualify for the 5% promoted rate. In this example, those that don't qualify only receive 0.05%. Those that do qualify will only receive 0.5% for any balances above the predetermined cap of $25K. This brings the COF down from 5% to 2.62%, lowering the annual expense from $500K to $261,816 — an annual savings of $188,184 as compared to the 4.5% CD.
Kasasa partner institutions have a 64% COF discount.2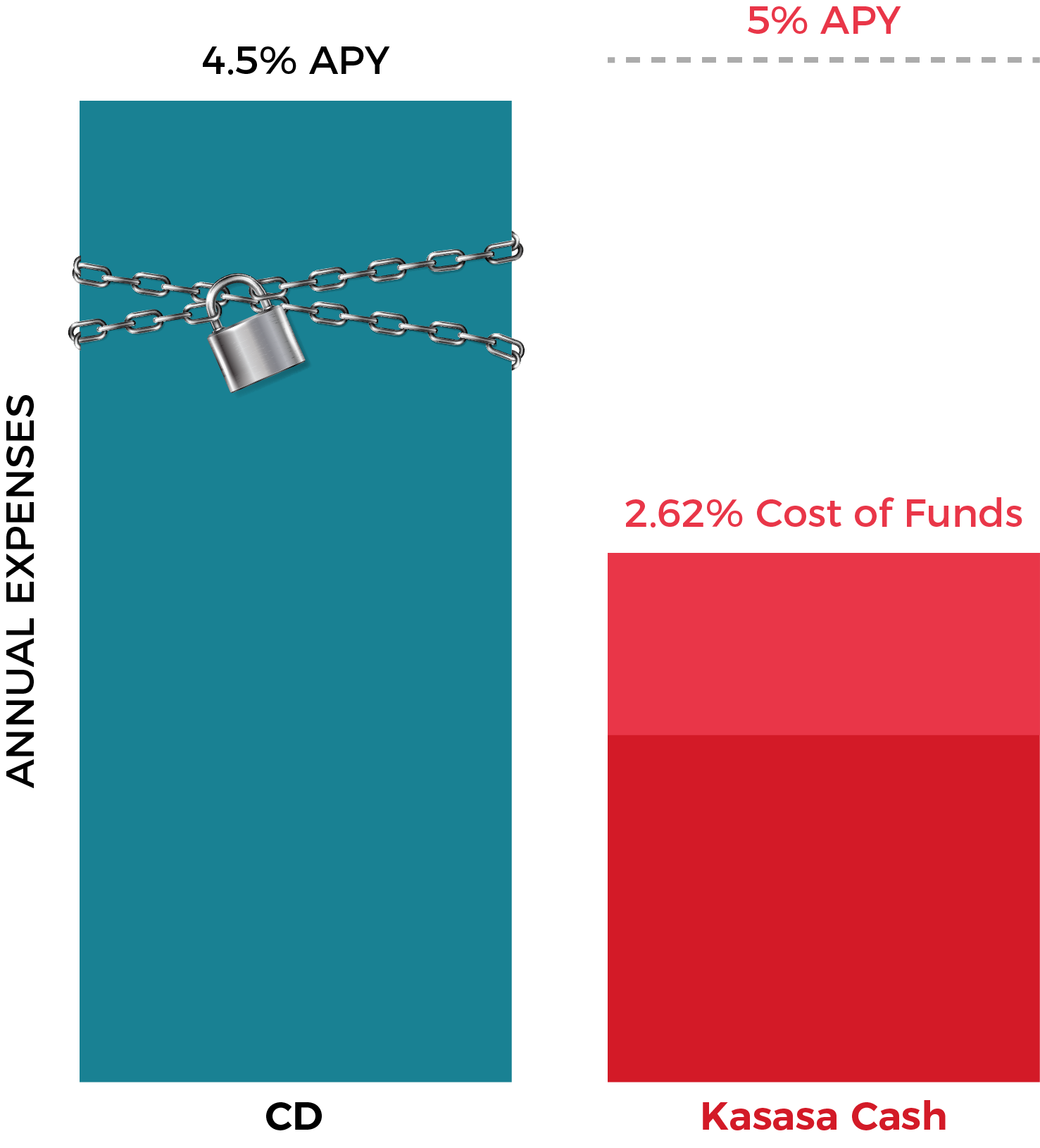 The fact that this is a checking account means you'll be earning non-interest income from debit card transactions of account holders who have to complete the qualifying behaviors each month. In this example, the accounts would generate $151,059 in non-interest income.
Although this high-yield checking account has some non-interest expenses (in this example, $53,871), you'll also be saving money on consumers using e-statements, bringing the annual expense down by $97,188 to $164,628, and your effective cost of deposits down to 1.65%. Which is $285,372 less than the 4.5% CD — while still offering a higher promoted rate.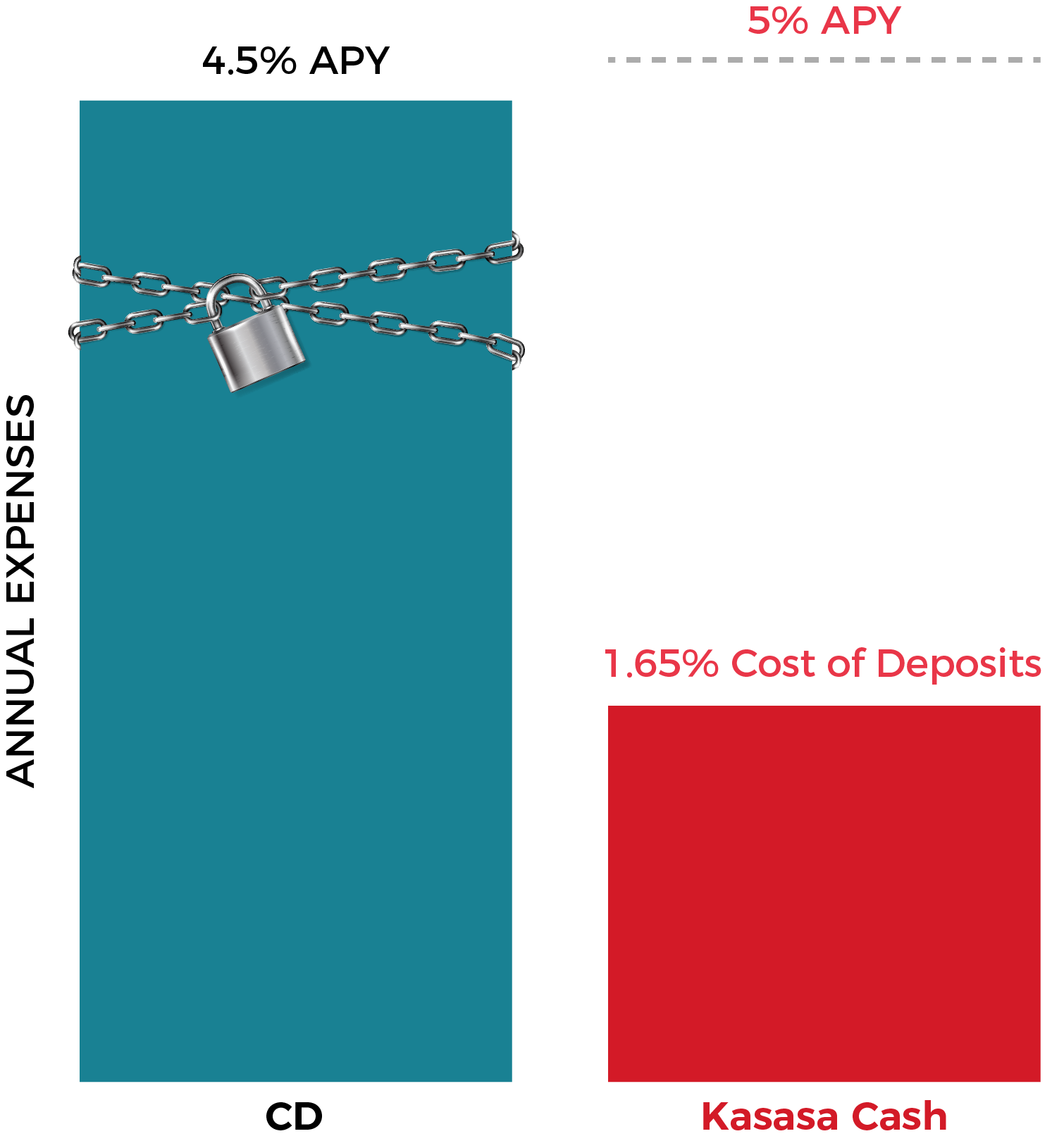 See for yourself. Click here to calculate the deposit growth and savings you can earn in one year with high-yield checking vs. CDs.
5. Navigate market volatility
Offering a high-yield checking account is only the beginning — you also need expert guidance. Kasasa has access to analytics for high-yield checking account holders at more than 600 CFIs. The knowledge and real-world experience gained from over 20 years, 3 million powered accounts, and $20B deposits allow best practices and challenges, in all rate environments to be shared, collectively.
This allows institutions to benefit from proactive performance analysis and product design adjustments. A slight change in product design can easily translate to a 0.5% or more decrease in actual cost of funds for that product. These savings can add up quickly with a product that typically has average balances four to five times greater than free checking. And the versatility makes high-yield checking accounts easily customizable and highly capable of meeting individual institutions' unique funding needs.  
Past strategies aren't working. New thinking is required to survive.
Mid-term, rate-sensitive instruments such as CDs may have worked in other eras, but today's unprecedented circumstances call for a very different approach. With an epic funding gap crisis in full force and ROAs continuing to move towards unsustainability, growing low-cost core deposits is a must to survive. Taking a closer look at the advantages of high-yield high-yield checking accounts — and their unique COF discount — could be a key strategy to reducing fragility in your deposit portfolio.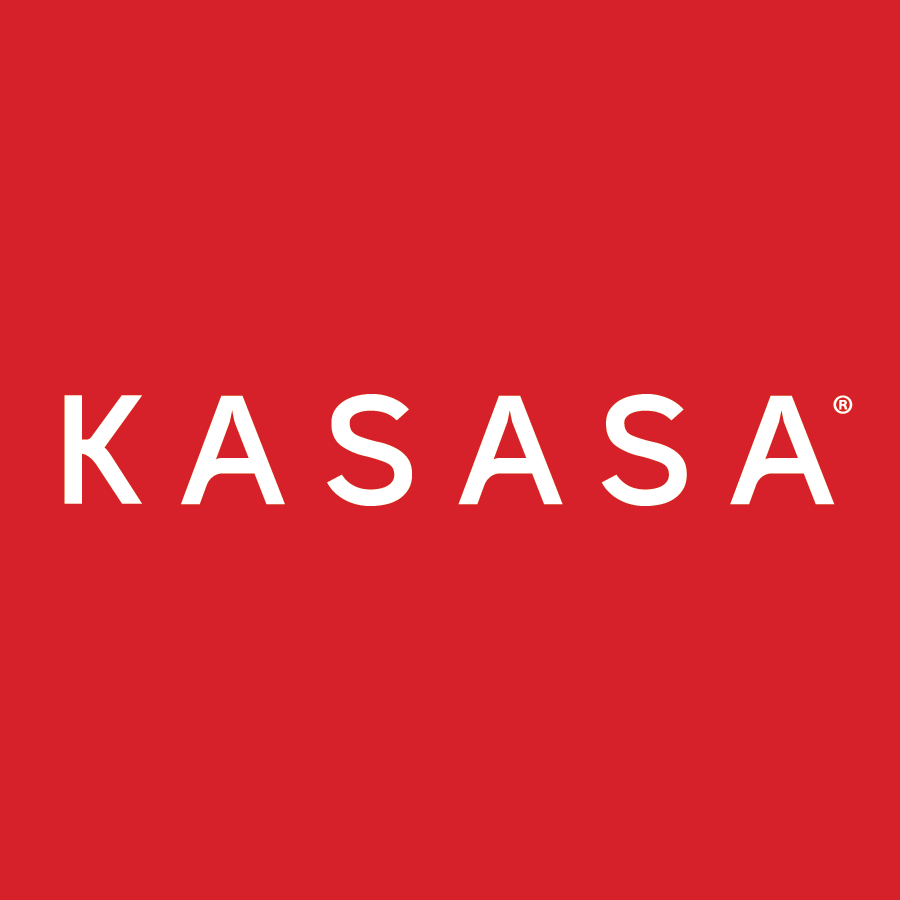 Kasasa
Kasasa® is an award-winning financial technology and marketing services company that provides reward checking accounts consumers love, the first ever loan with Take-Backs™, relationship-powered referral programs, and ongoing expert consultation to community financial institutions. Together we can Take Back Banking™. For more information, visit www.kasasa.com or Twitter, Facebook, or LinkedIn.